Download the New Manjaro Linux 16.06 'Daniella' With New Features
Not too long ago we told you about the Linux distro for Gamers, Manjaro Linux and hinted on the anticipation for its stable release. Good news, Manjaro Linux 16.06 'Daniella' has been released and is ready for download.
It's an Arch based Linux OS with its own repository and it aims to maintain user-friendly UI and swiftness, and the Arch base. Their team of developers have released Xfce, KDE and Net; three versions of Manjaro Linux 16.06. Other flavours like LXDE, GNOME, MATE and Cinnamon will be released as community editions.
Remember that this OS is not just easy to use, but is also attractive with virtually no privacy issues, making it a good choice for Windows 10 users who may want to switch to Linux. Because the OS is a rolling distribution, it is always updated as all the recent changes are regularly pushed as updates.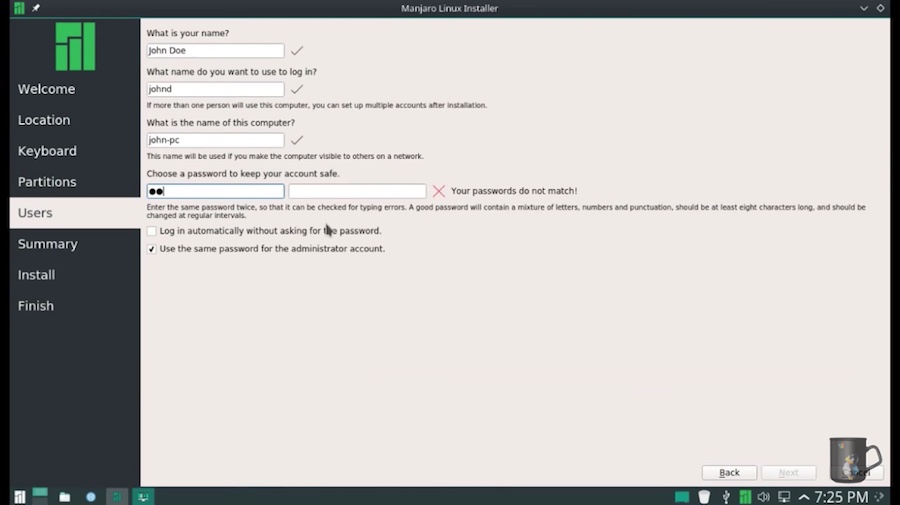 Major Changes and Features in Manjaro Linux 16.06 'Daniella'
The Xfce version of Manjaro receives the most attention in any release because it is the OS' flagship, promising to deliver an attractive, integrated, spectacular Xfce experience that will tower any other Linux distro.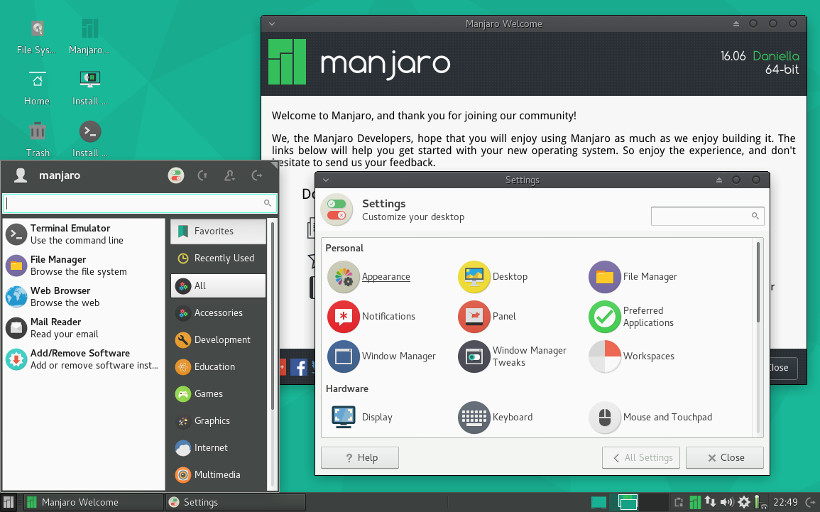 The most recent Manjaro release comes with Xfce 4.12 with its window manager and overall desktop experience improved and more polished.
Also, coming to Manjaro Linux is the KDE edition which combined with the new KDE-Apps 16.04 to no one's surprise, continues to provide an indeed, powerful, feature-rich user experience. It ships with Plasma 5.6 desktop.
Check out some of the major changes and features you will enjoy in the new Manjaro Linux 16.06:
It arrives with Linux kernel 4.4 LTS.
It can easily switch between different kernels because with the Manjaro Settings Manager's GUI, you can now easily install and remove a series of different kernels.
At the time of writing, there are 11 available kernel-series and they range from 3.10 series to the latest 4.6 series.
A kcm module has been created and included so as to make Manjaro Settings Manager (MSM) a part of System Settings of Plasma 5.
Improved tools and more polished installation media.
A shift to CSD design by including Pamac 4.1.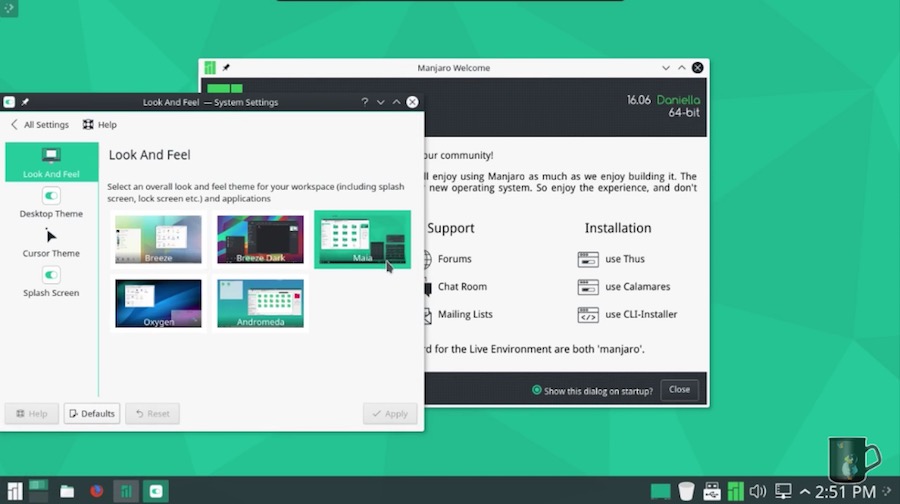 Below is the complete list of supported kernels right now:
Linux 3.10.101
Linux 3.12.59
Linux 3.14.71
Linux 3.16.35
Linux 3.18.33
Linux 3.19.8.22
Linux 4.1.24
Linux 4.2.8.11
Linux 4.4.12
Linux 4.5.6
Linux 4.6.1
Manjaro Linux 16.06 Features Roundup Video:
Download Manjaro Linux 16.06
Feel free to grab one or all of the available Manjaro Linux 16.06 for Xfce, KDE, and Net editions in the form of ISO and Torrent files.
Stay tuned to be informed when other community versions are also made available for download.
What is your take on Manjaro Linux? Will you at least give it a try after reading this article? Let us know your thoughts in the comments section below.
People Who Read This Also Liked