Download Tails 2.4: The Best Linux Distro For Anonymity And Privacy With Its Version of TOR
Tails OS was famously used by an NSA whistleblower Edward, Snowden and it is a popular Linux distribution with a huge focus on privacy. If you are already familiar with Tails then you might know that the OS forces all network activity to go through the
If you are already familiar with Tails then you might know that the OS forces all network activity to go through the TOR network, thereby adding anonymity to your activities. It can be booted from a DVD, an SD card or a USB drive because it's a Live Linux distro.
Tails is frequently updated with stable releases thanks to the guys that make up the project team, and now the Debian-based OS has just seen a major update with the release of Tails 2.4.
Tails 2.4's Changes and new Features
As you may know, the updates made to the Firefox 45-based TOR browser 6.0 play a big role in upgrading the  security level of Tails 2.4 because TOR is an integral part of the OS. It uses Mozilla's Icedove for writing and reading emails and this new release now makes sure that Icedove relies only on secure protocols each time it automatically configures email accounts.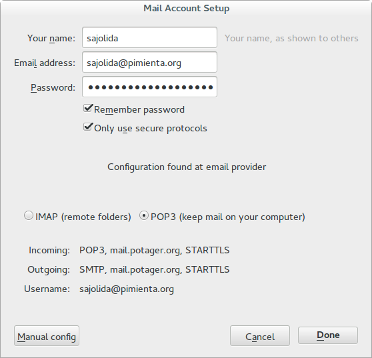 The project team has really done a lot to make the OS more secure and they even upgraded their hardware support system with updated graphical libraries.
Tails' GUI has been given a bit of a facelift and the famous GNOME Tweak Tool has been excluded from the default system. The upgrade tool for Tails now offers support for other languages and now has a Packetization Layer Path MTU Discovery for IPv4 enabled.
Other important updates include the removal of APT pinning and the hledger accounting program. You can check here for the complete list of changes.
Download Tails 2.4 Linux
If you're already using Tails 2.3, no worries, you have an automatic upgrade available for you. If you're new to Tails and willing to give it a try, head over to the Tail Project's download page.
People Who Read This Also Liked