Learn To Code in A Fun Way Using Google's 'Project Bloks'
Google refers to programming as means to develop creativity and computational thinking. Their view is held by the different governments all around the world and a good number of them have even included coding as a mandatory course in school curriculums.
In Google's latest efforts to make programming easier and more accessible, they have partnered with the Stanford University and design firm IDEO to launch a new project referred to as 'Project Blocks'.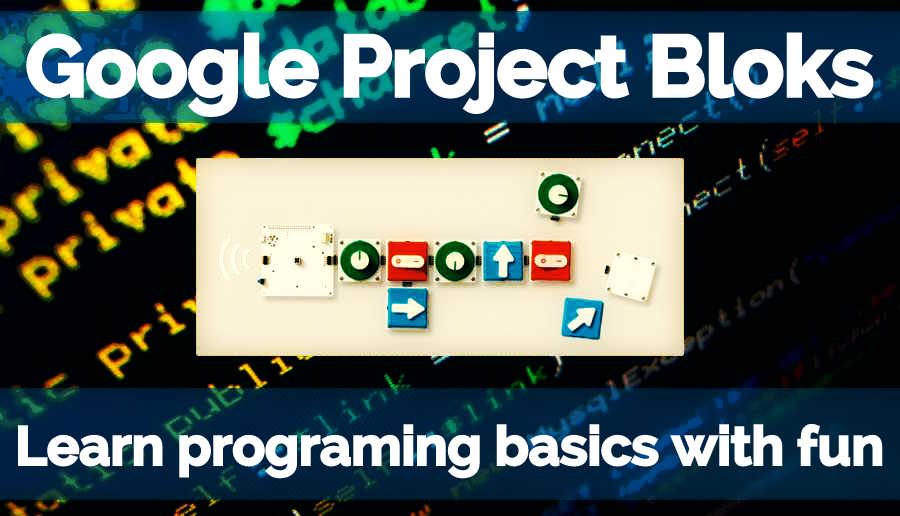 Project Bloks is an open platform designed to help kids learn how to program. Kids are to use 'Bloks' as a reference design to create a physical 'program' that controls real world objects via the aid of physical components.
The system consists of 3 core blocks — a Raspberry Pi-based Brain Board, Base Board, and Pucks, which are specifically targeted at kids.
The Base Boards is a small block whose role is that of a home that provides haptic feedback, audio feedback and LED.
The Brain Board has the role of the main controller that also houses power and communication parts.
The little Pucks are control modules made to perform single functions like increasing/decreasing volume, stop, go, on and off etc. A puck sends the (module) specific commands to the brain board when it is connected to a base board or another case board.
Google intends to teach kids the simple fundamentals and logic behind coding with Project Bloks. Using this physical coding idea, kids can now understand basic programming skills and then convey them to the real-world applications.
Our hope is that Google makes the toys cheaper and develops Blocks into a powerful enough toy that can be used to create customizable learning tools by developers.
We hope you found this article helpful. Don't forget to drop your feedback in the comments section below.
People Who Read This Also Liked