It Seems Microsoft Is Open Sourcing The Windows PowerShell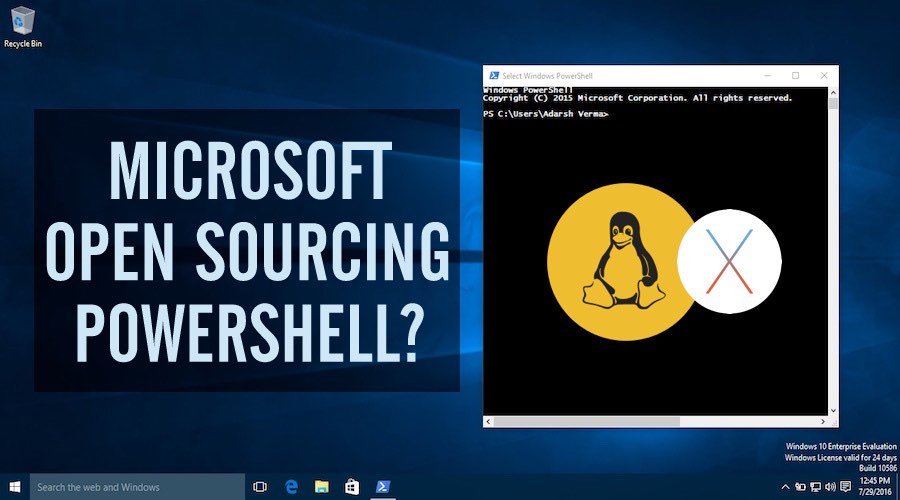 Microsoft's PowerShell is an automation platform and scripting language that can be used for a lot of tasks within the Windows OS and Windows Server. PowerShell allows for users to easily manage their system and take control of their Windows environment by harnessing the power of .NET Framework
You can use the Windows PowerShell to carry out difficult tasks via the power of automation. You can also use it to identify and kill non-responding processes and to set time-consuming tasks to run in the background.
As shared on Twitter, Tom Hounsell and WalkingCat spotted the probability that Microsoft may be moving towards making their PowerShell open source on the PowerShell's GitHub page.
Just noticed this in the package metadata, guess that confirms@h0x0d's Open Source rumour for #PowerShell
The picture attached in the screenshot states:
PowerShell is an open-source, cross-platform, scripting language and rich object shell.
PowerShell is a stellar tool that hasn't left a big mark outside the Windows ecosystem. We are hoping that an open source PowerShell will gather wider support from Linux and OS X community.
Hell, you know what, here's some screens of a build of #Powershell(PSCore) running on Linux and OSX /cc @h0x0d
Microsoft hasn't released any official statement or announcement with regards to this development but Microsoft has recently open sourced millions of lines of code and so open sourcing PowerShell shouldn't come as much of a surprise.
Will you be happy to use Windows PowerShell on your OS X and/or Linux systems? Let us know in the comments section below.
People Who Read This Also Liked