The Most Popular Network Traffic Analyzer, 'Wireshark 2.0.5' Is Now Available For Download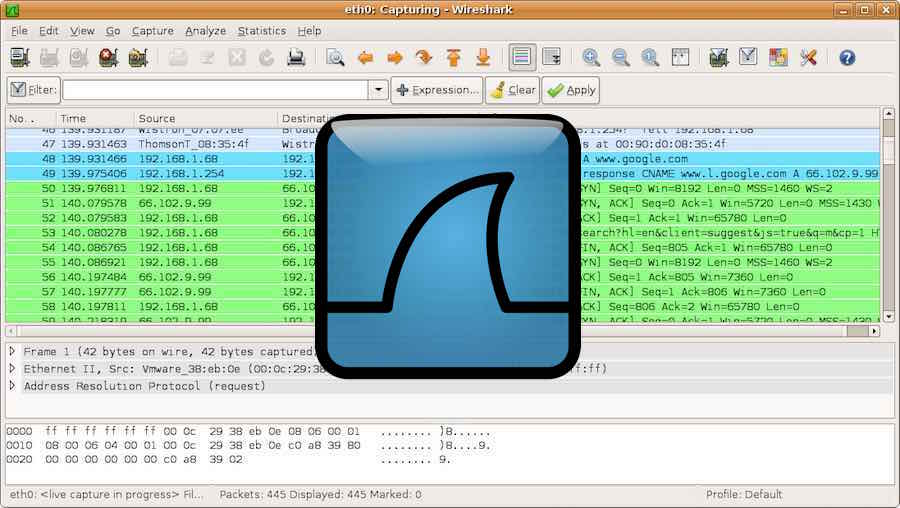 There is no way you wouldn't have heard about Wireshark if you are into following up on different network protocols and studying their data packets, because it comes with a simple GUI unlike the usual hard-to-operate command line-based network analyzers.
Users can take a look at not just wired networks, but also wireless networks easily to view their live information. This free open source tool is available for all the three major OS platforms.
Wireshark 2.0.5 released with multiple improvements!
This is the fifth maintenance update to the Wireshark 2.0 series and it is the most stable and advanced version so far, and with it has come over 20 fixes of issues users reported in the 2.0.4 release.
Long look problems with RLC and OpenFlow have been fixed together with the infinite problem with WAP, MMSE, WSP, and WBXML.
This release also fixes 9 security flaws as well as updates the protocol and capture file support. It updates the native protocol support for 802.11 Radiotap,  CAN, CANopen, BGP, IPv4, IPv6, LANforge, H.248 Q.1950, LDSS, MPTCP, RSP, OSPF, PacketBB, RLC, PRP, RMT-FEC, WBXML, RSVP, RTP MIDI, T.30, TDS, USB, WAP, WiMax RNG-and WSP.
Apart from the fixes, the new release does not bring any new features, file formats or protocols to the table but if you would still like to read up on  the complete Wireshark 2.0.5 changelog then you can read the release notes as were posted by this open source project.
Download Wireshark's latest stable release and source code from their website.
Have you used Wireshark before? Try out this latest version and let us know your experience in the comments section below.
People Who Read This Also Liked