Learn How To Enable Work Offline Mode And Use A Website Without Internet In Firefox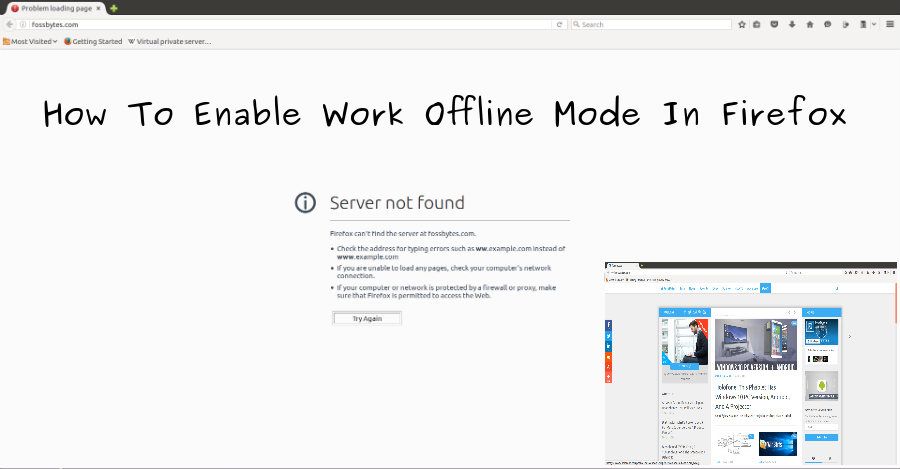 Each time we use our browsers to visit a website a copy of the website is stored on our machine so that when we revisit the site all the web browser has to do is check for any changes in the server's copy and then update its cache with the new one.
In a case wherein there is no internet connection and the page is reloaded the web browser tries to check for the new version of the site and when it fails, it returns an error display message on the screen. This is how all browsers are setup by default but that can be changed and instead, the browser will display the cached version of the website using the inbuilt function called Offline browsing.
Ths offline browsing feature isn't new at all as it can be done on Google Chrome, but many Linux users use Firefox so we have decided to show how to enable it in Mozilla Firefox:
1. Open Firefox web browser.
2. Click File in the menu bar.
3. Click Work Offline.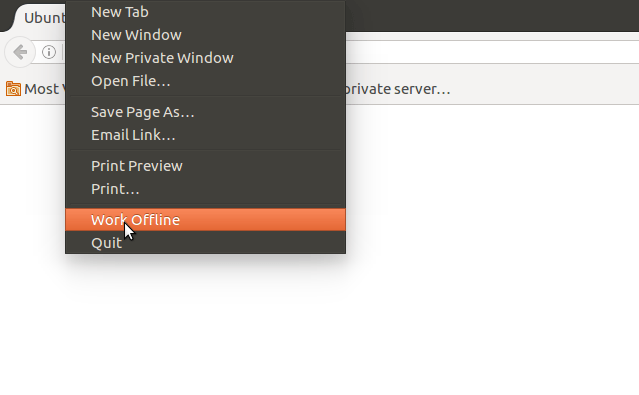 Or you can use this Method:
1. Open Firefox web browser.
2. Click Settings (three horizontal lines) button in the top right corner.
3. Click Developer.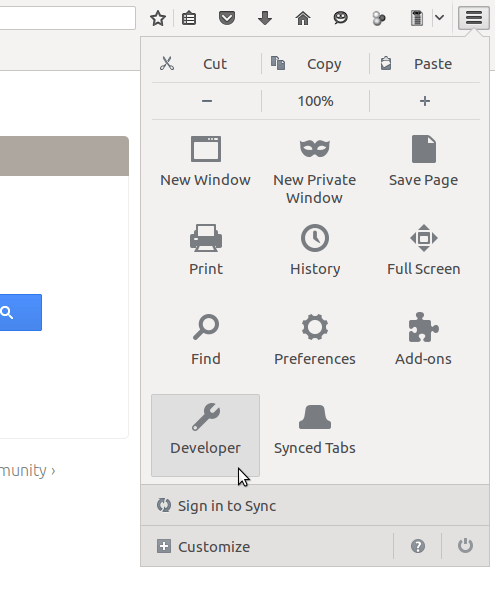 4. Click Work Offline.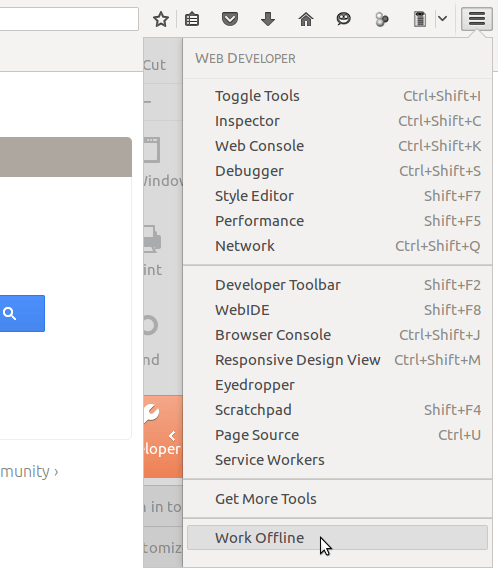 If you want to turn the Work Offline mode in Firefox off you can just use the same process and click on the 'Work Offline' button again.
This feature can come in handy especially when you lose internet connection while working with many tabs because Firefox will display the cached data of the website and not an error message when you switch to a previously open tab and it tries to reload; you wouldn't have to be as worried as you usually would.
Do you have any other benefits of the offline feature in browsers? Let us know about them in the comments section below.
People Who Read This Also Liked